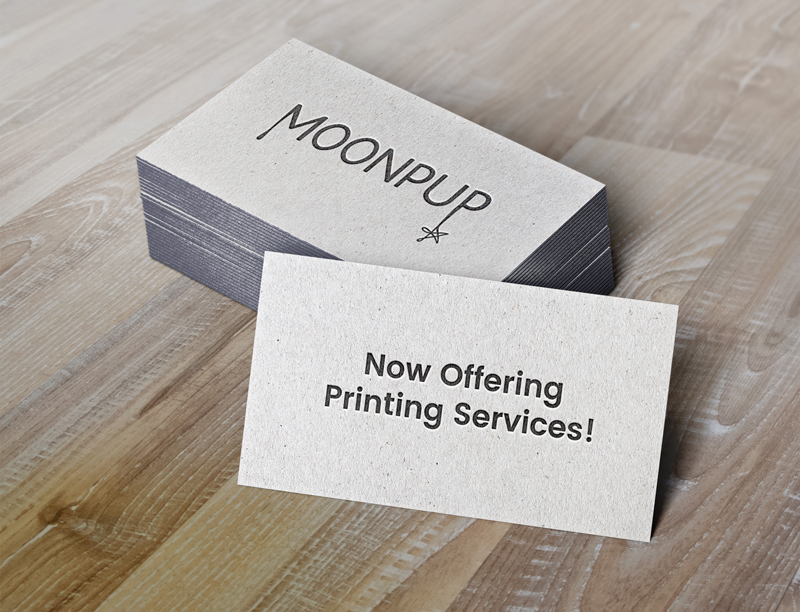 Moonpup is pleased to be offering high quality printing services! From business cards to brochures and greeting cards to stickers, we've got it all. Printed materials are a great way for you to continue to amplify your message with beautiful, consistent designs that highlights your brand. When you order your printed items through Moonpup, you'll not only get a great price, but we'll make sure your print management is handled correctly, getting you the perfect color match every time.
We are currently offering the following printing services:
Brochures
Business Cards
Holiday Cards
Greeting Cards
Letterhead + Envelopes
CD/DVD Packages (covers)
For a custom printing quote – contact us today!